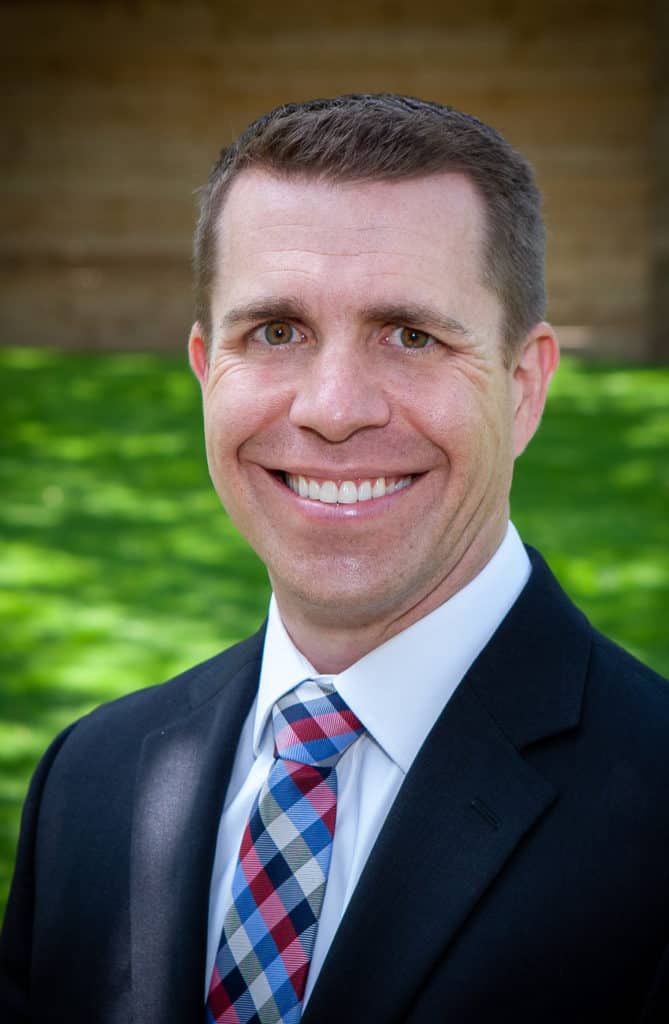 Dr. Robert Hale grew up in Las Vegas, Nevada. He attended Brigham Young University in Provo, Utah where he graduated with a degree in Spanish. He then attended the University of Nevada Las Vegas School of Dental Medicine. While there, he became passionate about Endodontics. His eagerness to learn is evidenced by his willingness to attend extracurricular courses as well as becoming the founder of the UNLV Endo Study Club, which continues to meet and has since been renamed the Robert Hale Endo Study Club in his honor.
Additionally, Dr. Hale enjoyed sharing his dental knowledge during dental school as a part-time instructor at the Southern Nevada Academy of Dental Assisting and at the UNLV Advanced Endodontic Rotary course where he helped teach his fellow dental school classmates leading methods of root canal treatments. Following dental school, he completed his Endodontic Residency at Baylor College of Dentistry in Dallas, Texas. During residency, he acted as Chief Resident and co-authored research involving the healing rates of different Endodontic techniques performed by undergraduate dental students. In 2015, Dr. Hale was chosen as the UNLV School of Dental Medicine's Alumni of the Year.
Dr. Hale's favorite parts of being an Endodontist include being able to remove people's dental pain as well as providing positive dental experiences to individuals who feel anxious about receiving Endodontic treatments. He and his wife, Mercedi, have two young, energetic boys. Dr. Hale and his wife have enjoyed traveling together with dental humanitarian organizations in order to serve underprivileged countries around the world. They plan to continue to do so throughout his career. In his spare time, he enjoys CrossFit, Road biking, Marksmanship, and Wakeboarding.
Dr. Robert Hale sees patients in: